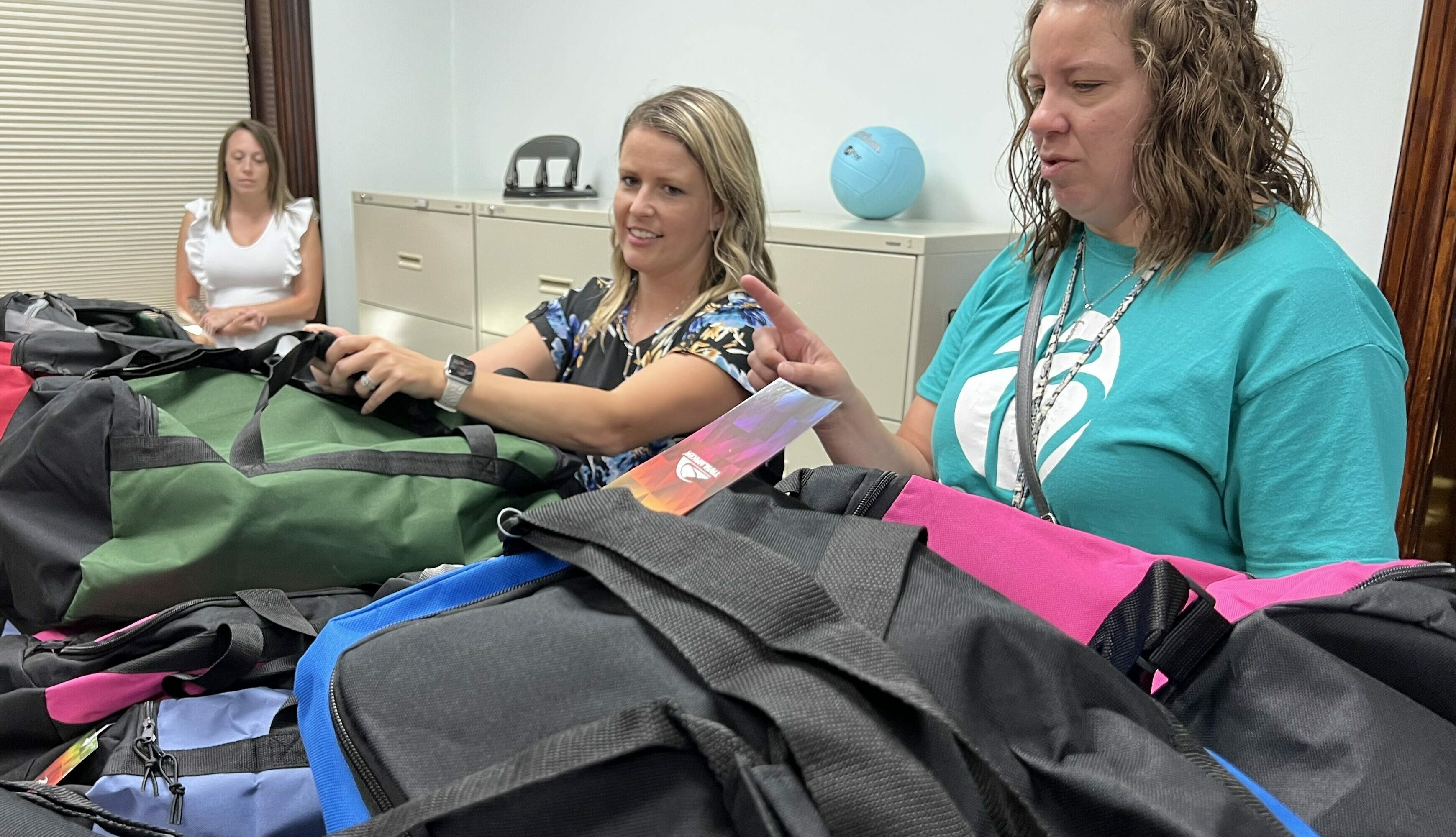 CASA team, local volunteers gather duffel bags with special meaning for Ross Co. children in foster care system
The Court Appointed Special Advocates (CASA) staff of Ross County and Chillicothe's Brookside Church assembled and unloaded dozens of duffel bags Thursday, August 24 for children in the foster care system.
At times, children in the system will find their belongings put into garbage bags.
"I have been in this situation, so I know this is going to mean a lot to our kids. The bags are for when or if they have to move from home to home," said Ross County CASA Director Britni Brown, who was in the foster care system as a child.
CASA volunteers are appointed by a judge to advocate for a child's best interest in the court system. Volunteers meet with the child, family members, caseworkers, teachers and more, before sharing what they learn in court.
With the conviction that every child and their belongings deserve dignity, these groups spent weeks planning this effort, putting together 48 bags.
"It is going to be really neat to be able to send a CASA volunteer in to see these kids with a gift like this. As the judge trying to decide what is in the best interest of the child, it is invaluable to have somebody that is on the street basically figuring this out and giving me the perspective of the child. So, to have the church partner with the CASA program is really a community based effort to truly help the children in the most need in this community. They are the unsung heroes in my opinion," said Ross County Probate-Juvenile Court Judge Jeffrey Benson.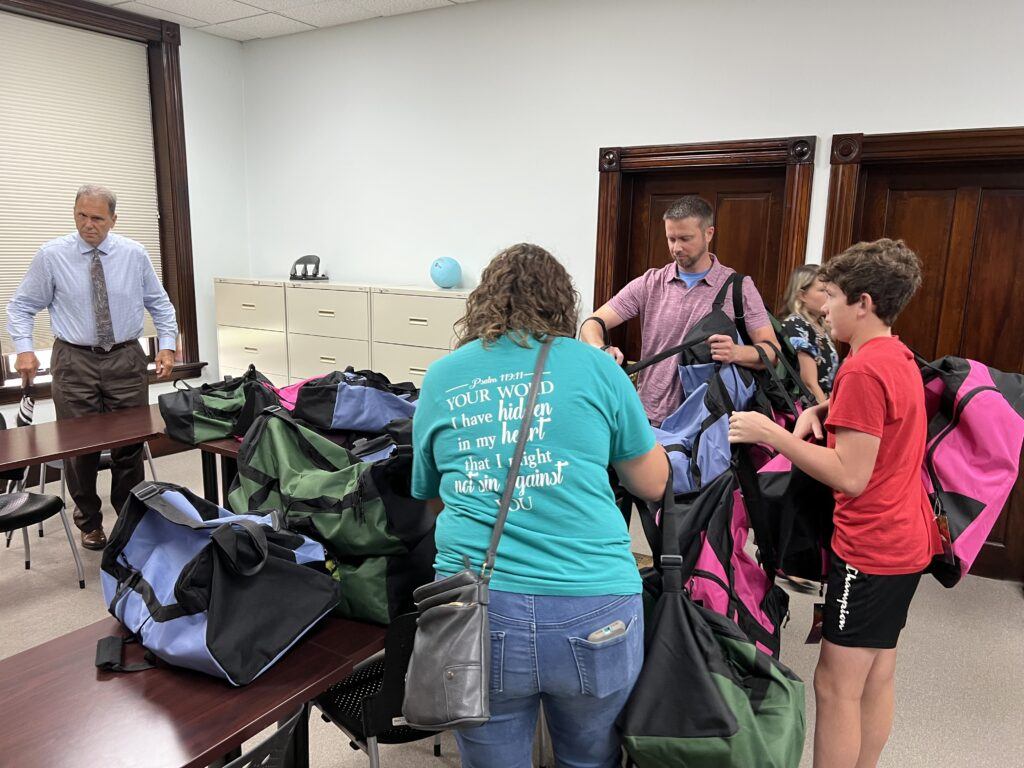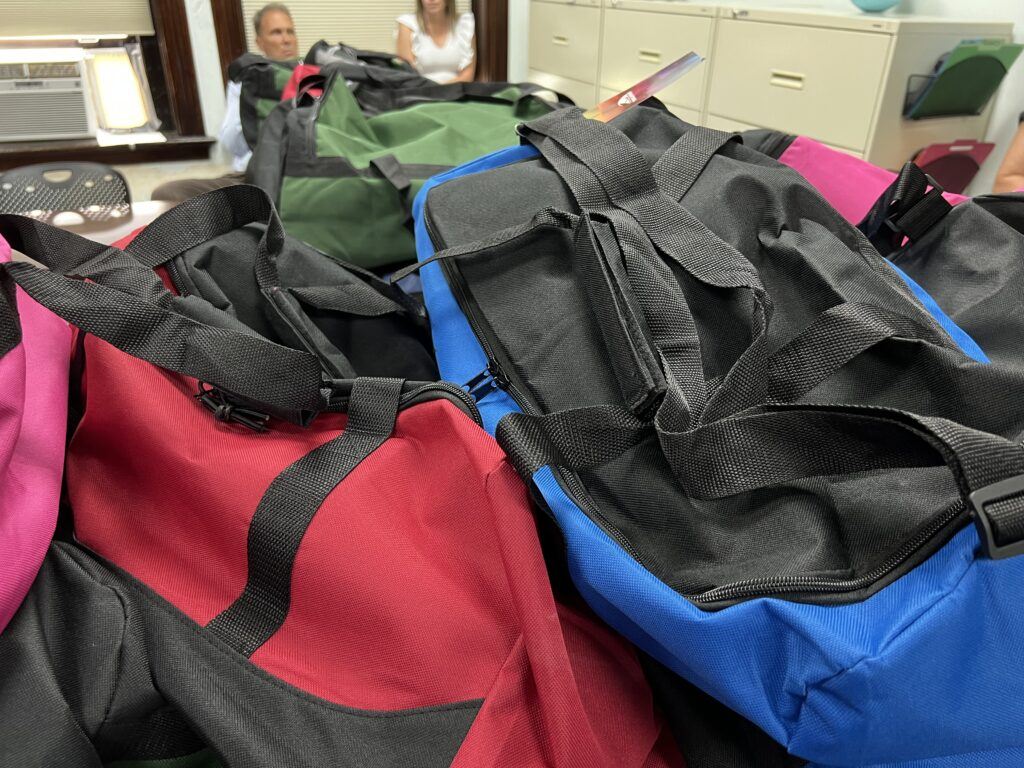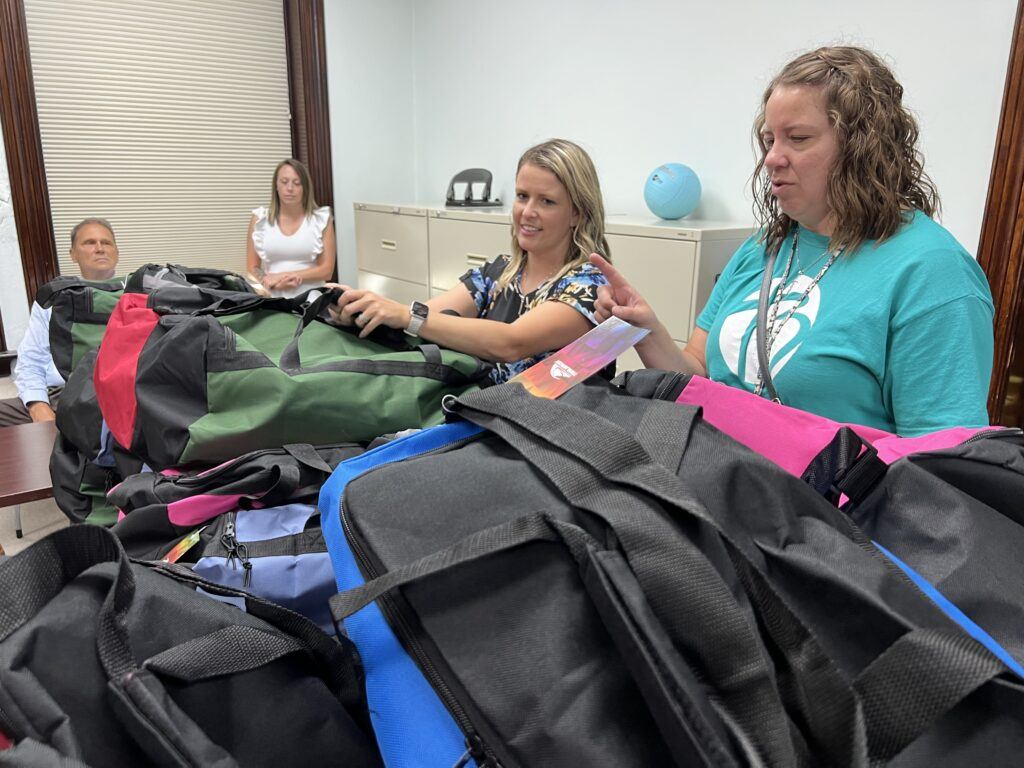 Inside the bags are hygiene items, blankets, stuffed animals and more. Church members assembled and raised funds for the items.
"We love to be of help to young people in the community as best we can," said Brookside Church Lead Pastor Ryan Bash. "This is a particular passion of the people of our church."
Right now, there are over 100 cases in Ross County with children waiting on a volunteer to speak on their behalf.
"I've watched the transfer of the children to different foster homes and all of their belongings are in a garbage bag. It is heartbreaking. This will mean everything for them to be able to put their name down and take it with them. It belongs to them," said Ross County CASA Volunteer Barbara Lawhorn.
There are 47 CASA/GAL (Guardian ad litem) programs serving children in 60 Ohio counties, many of those children experiencing abuse or neglect. (Madison County is in the process of joining now, bringing the program number to 47.)
"CASA volunteers can make a life-changing difference for children in the foster care system by sharing their story with a judge. No matter where you live in Ohio, there is a CASA program, and a child, in need of your help," said Ohio CASA Director Doug Stephens.
To learn more about the work of CASA programs across the state, or to begin volunteering, visit the "Volunteer" section on our website.
CONTACT: Haley Nelson Peña, Ohio CASA Director of Communications
hnelson-pena@ohiocasa.org | (614) 224-2272