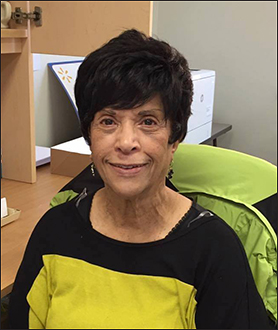 Maxine Russell all in for Retirement
Tomorrow, Ohio CASA will bid a fond farewell to Maxine Russell, who will retire after 16 years as office secretary.
Max has provided stalwart support during her time with CASA. Her assistance, nurturing and sense of humor will be greatly missed.
Ohio CASA staff learned a great deal from Max, who grew up in the foster care system. She once commented, "I know that these children need and deserve all the help they can get."
Perhaps the experience is why, as she says, she's "always had child-connected jobs."
Before coming to CASA, Max worked for Columbus City Schools in the administrative offices, and at Fort Hayes Metropolitan Education Center, Broadleigh Elementary School, and the Hamilton STEM Academy. Maxine also worked for the Ohio Department of Job & Family Services.
She spent part of her youth at the Ohio Soldiers & Sailors Orphans home in Xenia, and remembers the experience fondly. The children were well fed, educated and cared for, and regarded each other as family, she said.
After tomorrow, you will probably find Max on the west side of Columbus – she says she plans to go to Hollywood Casino with her neighbor every day! She is also investing in a tablet to keep her busy with games when she's at home.
Enjoy it, Max. You deserve it!