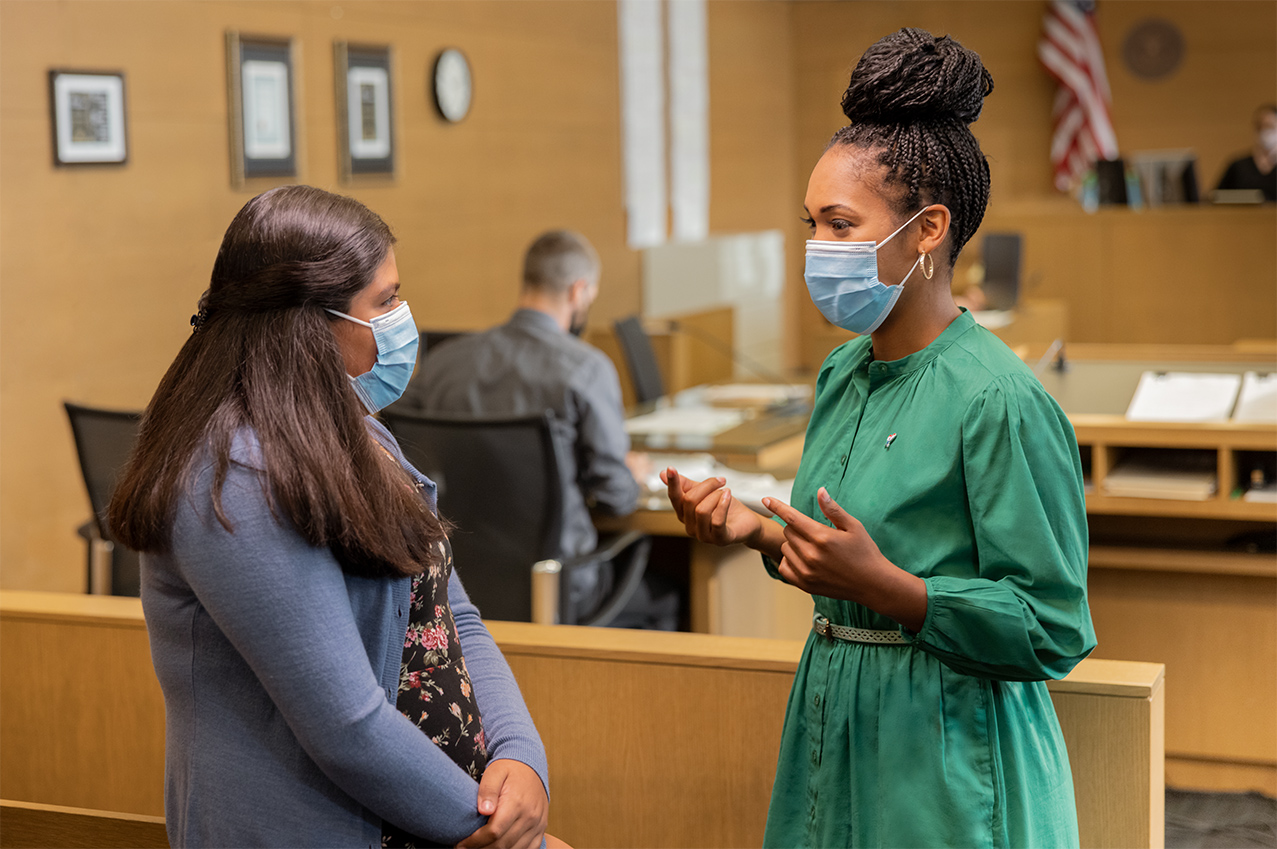 Ohio CASA Raises Awareness About Its Need for More Volunteer Advocates
FOR IMMEDIATE RELEASE
Doug Stephens
dougstephens@ohiocasa.org
OHIO CASA RAISES AWARENESS ABOUT ITS NEED FOR MORE VOLUNTEER ADVOCATES
Change a Child's StoryTM national ad awareness campaign serves as a call to action
COLUMBUS, OH, October 28, 2021 — To meet the increasing need to support children and youth who have experienced abuse or neglect, the National Court Appointed Special Advocate/Guardian ad Litem (CASA/GAL) Association for Children and Ohio CASA is calling for more volunteer advocates to lend their voice through its Change a Child's Story™ brand awareness campaign. On any given day across the country, there are over 424,000 children and youth in the foster care system and roughly half do not have a volunteer advocate working on their behalf. Caring volunteers are needed to support the hundreds of thousands of children who need a consistent advocate in their lives.
With 950 state organizations and local programs nationwide, National CASA/GAL supports and promotes volunteer advocacy for children and youth who have experienced abuse or neglect. Locally, Ohio CASA serves 9,800 children with 2,400 number of volunteers, but at least 2,000 more are needed to close the service gap. Each volunteer, extensively screened, trained, and supported, is appointed by a judge to advocate for a child's best interest in court. In 2020, the number of CASA/GAL Volunteers decreased locally by nearly 100 volunteers mainly due to the COVID-19 pandemic. Closed offices, delayed court proceedings, limited in-person visitation and virtual hearings became more prevalent. CASA/GAL programs quickly pivoted to host virtual volunteer recruitment events, online in-service trainings, and virtual swearing-in ceremonies for new volunteers in their communities nationwide. CASA/GAL programs trained 20,205 new volunteers in 2020, compared to 22,739 trained in 2019.
"The COVID-19 pandemic has drastically impacted the lives of children, especially those in the foster care system and juvenile court," said Doug Stephens, Executive Director. "Our movement requires the support of people, organizations and corporations that believe children who have experienced abuse or neglect deserve the best chance in life."
The national campaign is an extension of National CASA/GAL's previous brand awareness campaign launched in 2019 that encourages audiences to learn more about the organization and how they can become a CASA or GAL Volunteer Locally, the campaign will run in Central Ohio. The national campaign will run at least through December 2021 on social channels, television, cinema-lobby and office-building screens, radio stations, and at the Hartsfield-Jackson Atlanta International Airport (ATL). Not only is ATL the busiest airport in the nation, but the busiest in the world, with over 110 million passengers in 2019, making this a strategic choice to build and increase brand awareness.
The campaign reflects the National CASA/GAL's commitment to diversifying its volunteers, more specifically, males and African American male volunteers to reflect the diverse children it serves. In addition to English ads, Spanish-language ads will run in September to reach bilingual Hispanics and Spanish-speaking audiences.
Editor's Note: Ads are available by CLICKING HERE, and a representative is available for interviews. Email Jennifer.Lopez@rrpartners.com to coordinate.
###
Ohio CASA's mission is to ensure that children who have been abused or neglected have a voice in the juvenile court system through volunteer advocates. For more information, please visit ohiocasa.org.