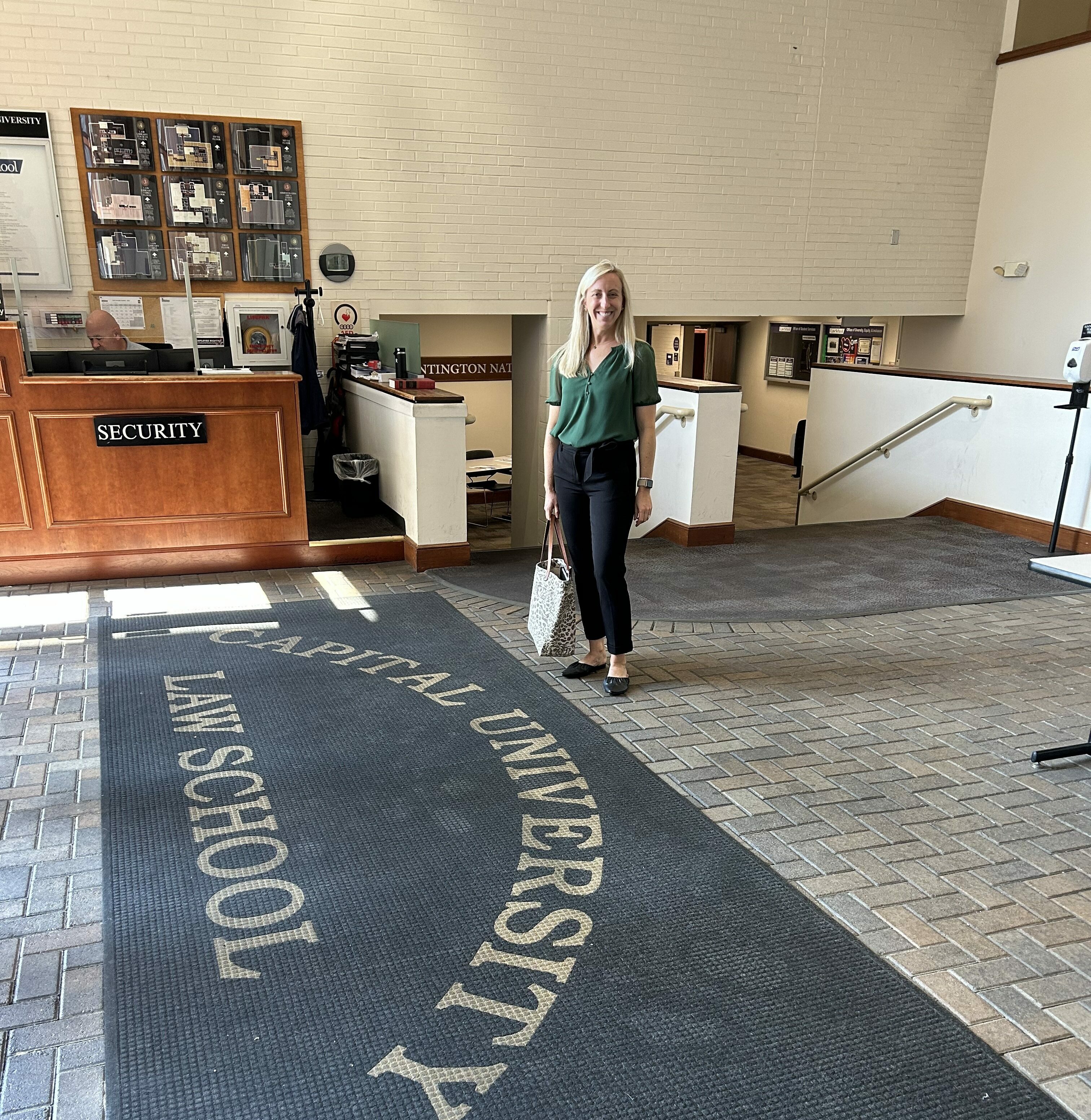 Ohio CASA staff connects with law school students to share information about CASA programs and attorney partnerships
Collaborations like this are essential to helping Ohio children
Ohio Court Appointed Special Advocate (CASA) staff has been visiting different Ohio law schools to share information about the work of CASA programs and volunteers.
Director of Attorney Services Megan Heydlauff, Esq. presents at multiple Ohio law schools every year.
"I talk with current law students about how CASA volunteers and attorneys work together to serve Ohio's children," said Heydlauff. "These partnerships are so important when it comes to helping children in need. Plus, I really enjoy getting to work with these law schools and connect with the next generation of law professionals."
For example, in early October, Heydlauff talked with students at Capital University Law School in  Downtown Columbus and at the University of Dayton School of Law. She collaborated with students at The University of Toledo College of Law and The Ohio Northern University Law School as well.
Heydlauff will also be speaking with students at The School of Law at Case Western Reserve University and The Ohio State University Moritz College of Law.
During these talks, Heydlauff explains how CASA operates nationally, statewide, and locally, and how attorneys and CASA volunteers work together in various ways as they serve children and families.
"Part of my role as the Director of Attorney services is connecting with the Ohio bar, including law students. As future attorneys who will likely work with CASA volunteers, it's important for everyone to understand how all professionals can work together to best serve Ohio's children in need," she said.
CASA volunteers are appointed by a judge to advocate for a child's best interest in the court system. There are 47 CASA/GAL (Guardian ad litem) programs across Ohio serving children in 60 counties, an all-time high.
You can learn more about our work across Ohio here.