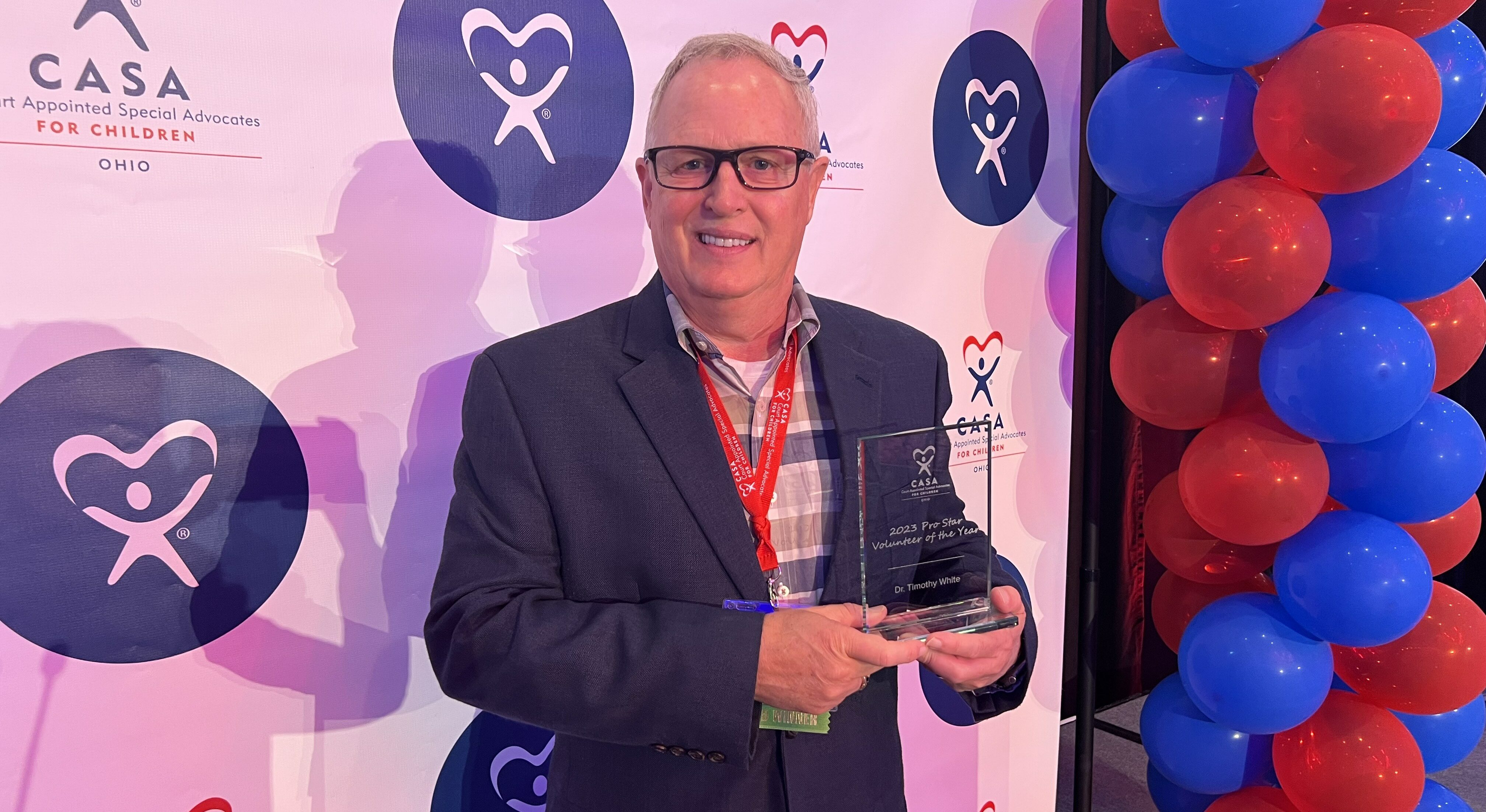 Lima area veteran named 2023 CASA Volunteer of the Year
Dr. Timothy White was honored for his work to help local children by Ohio CASA/GAL Association at 28th Annual Celebrate Kids! Conference in Columbus
Dr. Timothy White was named Ohio's "2023 Pro Star Volunteer of the Year" by the Ohio CASA/GAL Association at its 28th Annual Celebrate Kids! Conference September 21st.
Over 600 child welfare advocates from across Ohio gathered in Columbus for the three-day conference featuring training and discussions.
"I wanted to be a CASA volunteer to make a difference in the lives of children. I didn't realize the need until I was able to research it. When I found out so many children need help, the motivation was there to just move in and do something," said Dr. White.
Dr. White was named Volunteer of the Year for his dedication to advocating for local children in need with the CASA of Allen and Putnam Counties program.
He has invested over 245 hours and advocated for 14 children over 5 years as a CASA volunteer.
"His passion, empathy, and unwavering dedication sets a shining example for others to follow, and he is most deserving of this recognition," said Abby Hefflinger, Director of CASA of Allen and Putnam Counties.
Notably, Dr. White has helped non-English speaking families with his fluency in Spanish and German. In one case, he provided needed Spanish translation. Through this, he became the voice for these children, ultimately helping to ensure they were heard until they were able to reunite with a kinship caregiver.
"Language is a key to almost everything, and when we can use talents, gifts and abilities to help others, I think we should do that. It has been a privilege to not only learn the language for myself, but to share it especially in the help of children," said Dr. White.
With over 16,000 children in care in Ohio at any given time, volunteers like this and training covered at the Celebrate Kids! Conference are more essential than ever.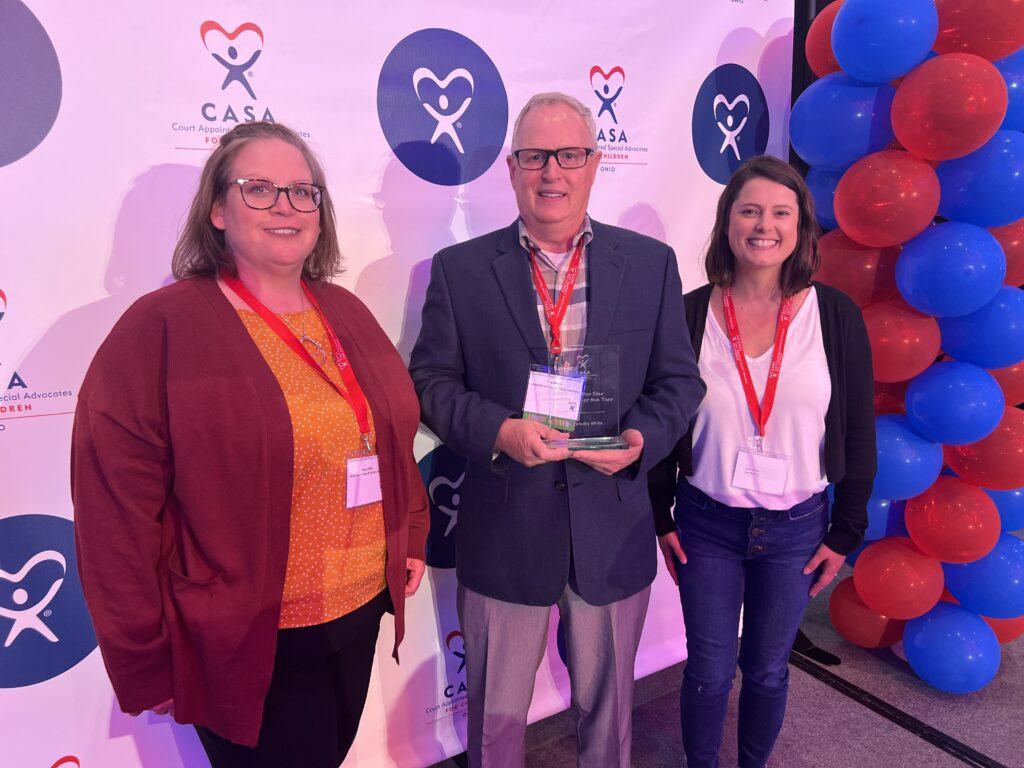 Court Appointed Special Advocate (CASA) volunteers are appointed by a judge to advocate for a child's best interest in the court system. These volunteers are community members of all walks of life who commit to engage in the court system and directly help children who are experiencing abuse and neglect.
Allen and Putnam Counties have operated a program since 2009. If you live in the area and would like to volunteer, visit ohiocasa.org or crimevictimservices.org/casa.
CASA volunteers serve children in 60 Ohio counties, an all-time high, just like attendance at this conference. Overall, there are 47 CASA/GAL (Guardian ad litem) programs serving nearly 10,000 children in Ohio annually.