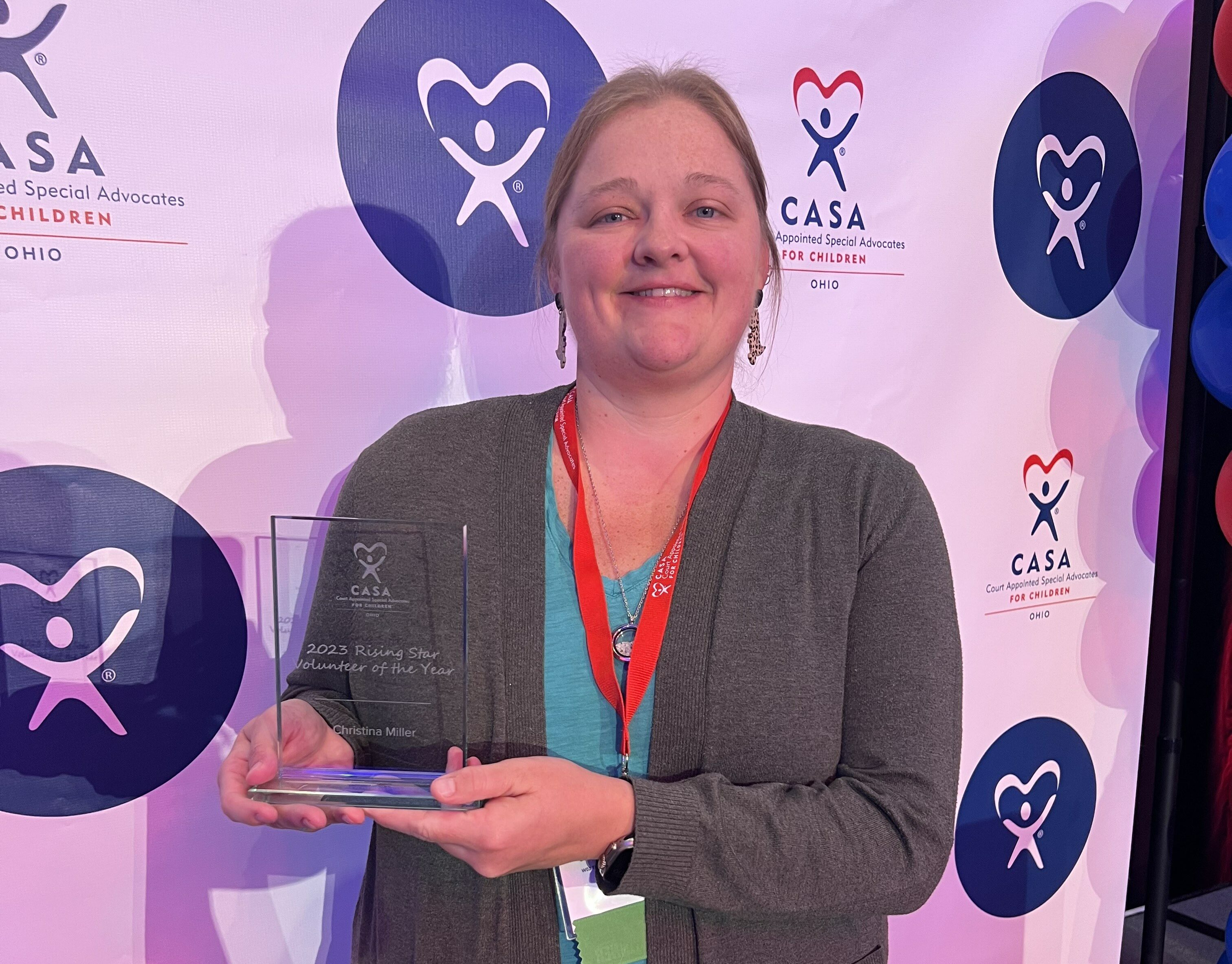 Meigs Co. healthcare worker named CASA "Rising Star Volunteer of the Year"
Christina Miller honored for her work to help local children by Ohio CASA/GAL Association at 28th Annual Celebrate Kids! Conference in Columbus
Christina Miller was named Ohio's "2023 Rising Star Volunteer of the Year" by the Ohio CASA/GAL Association at its 28th Annual Celebrate Kids! Conference September 21st.
Over 600 child welfare advocates from across Ohio gathered for the three-day conference in Columbus featuring training and discussions.
"It is an honor to get this award and advocate for children," said Miller. "I volunteer with CASA to be a voice for children who need it most. I want their thoughts and feelings to be heard in the court room."
Miller was named "Rising Star Volunteer of the Year" for her dedication to advocating for local children in need with the Meigs-Gallia CASA/GAL program. She has spent dozens of hours volunteering.
In her three years as a volunteer, Miller has served 13 children, believing no child should go without an advocate.
For example, after Miller worked a 12-hour midnight shift at her job, she came directly to a CASA recruitment event. While there, she tie-dyed t-shirts with 175 children, sitting down to help each child with their design.
"The lives of children in our community have improved thanks to Christina's volunteer work," said Meigs-Gallia CASA/GAL Program Director Chelsey Kloes. "She is so deserving of this honor. It further highlights that not only are there a lot of kids in need in our area, but that we always need community members like Christina."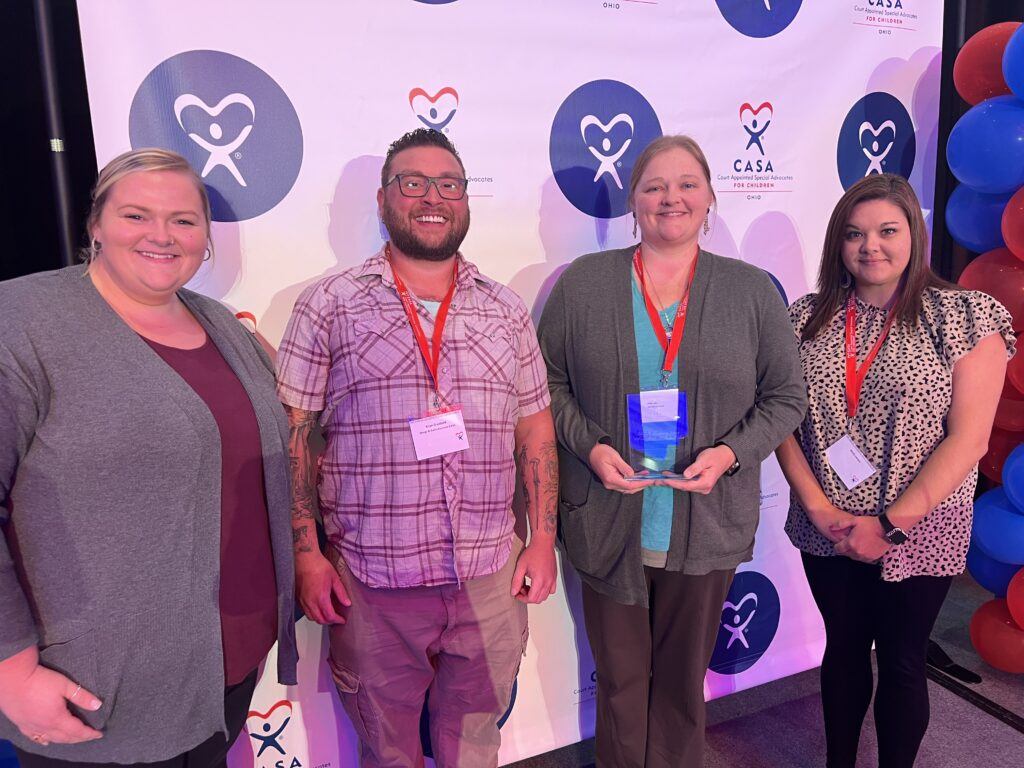 With over 16,000 children in care in Ohio at any given time, volunteers like this and training covered at the Celebrate Kids! Conference are more essential than ever.
Court Appointed Special Advocate (CASA) volunteers are appointed by a judge to advocate for a child's best interest in the court system. These volunteers are community members of all walks of life who commit to engage in the court system and directly help children who are experiencing abuse and neglect.
Meigs and Gallia Counties have operated a program since 2016. If you live in the area and would like to volunteer, visit ohiocasa.org or the Meigs-Gallia CASA/GAL page.
CASA volunteers serve children in 60 Ohio counties, an all-time high, just like attendance at this conference. Overall, there are 47 CASA/GAL (Guardian ad litem) programs serving nearly 10,000 children in Ohio annually.