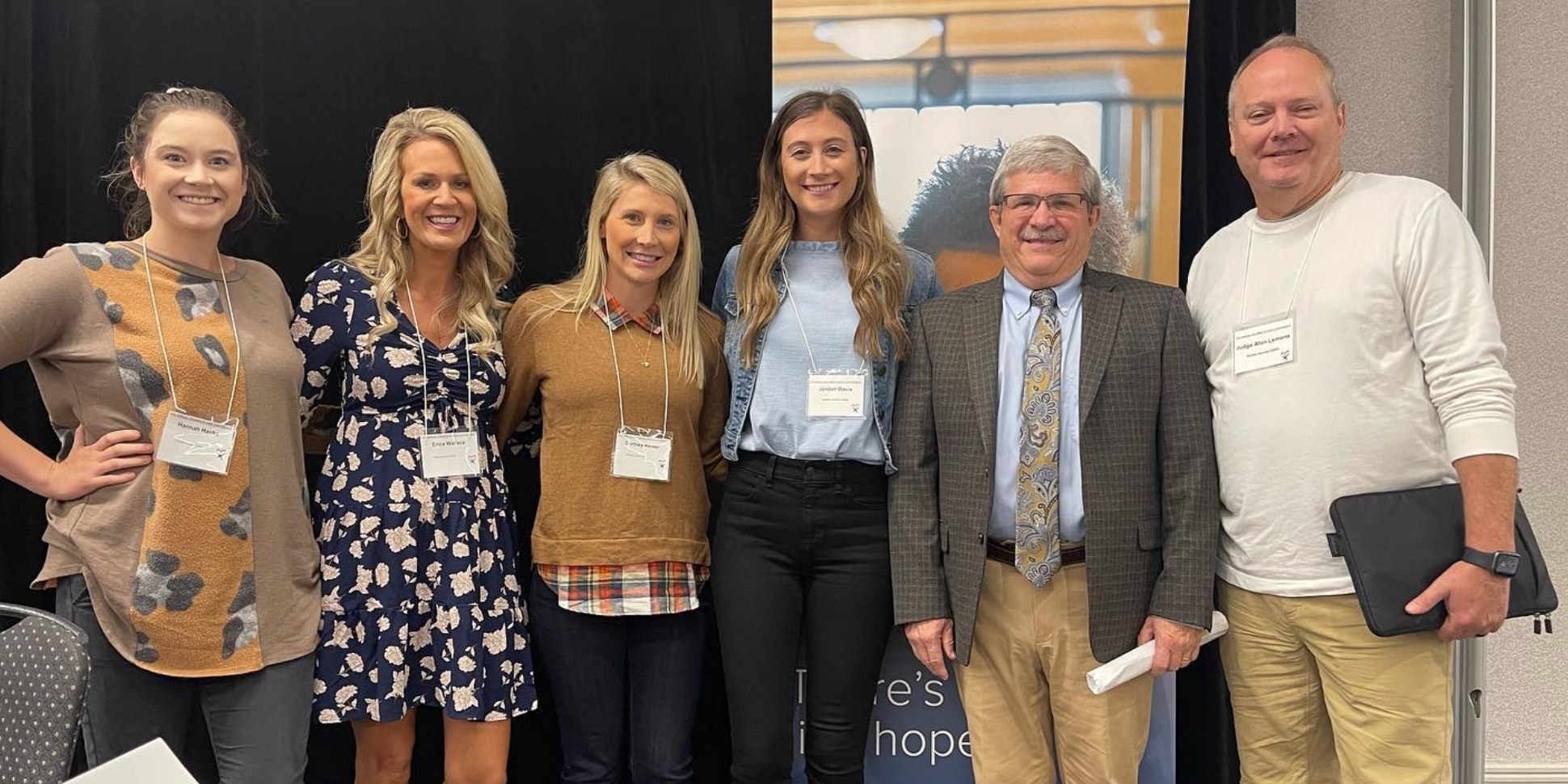 2023 Celebrate Kids! Conference
Conference Registration Information
Please review the conference brochure to learn about session options and this year's schedule! The document below also gives more details about our amazing presenters.
If you have not received a confirmation email, please check your junk or spam folder for an email from 'notifications@typeform.com'. If either of those folders don't have the email, please contact Madison at mzelms@ohiocasa.org if you would like to confirm your registration.
Group registration: If you are registering a group of conference attendees, please use this form.
Note: conference registration fees are waived for eligible, licensed attorneys who have served as a child's GAL or counsel in an Ohio juvenile court in the past three years.
If you are interested in using an attorney scholarship, please email a statement that asserts your eligibility to Megan Heydlauff, Ohio CASA Director of Attorney Services, at mheydlauff@ohiocasa.org prior to registering to receive the scholarship code.
Hotel Information
If you are a director planning to pay for someone's room, that person will need to bring a credit card authorization form when checking in, which can be accessed here: Hyatt – Search for a location (sertifiguidedapi.com)
Please bring tax exemption forms when checking in if applicable:
Parking Information
If you are staying at the Hyatt Regency and/or if you need in and out privileges during the day, please park in the Chestnut Garage and your parking will be covered; see the front desk for validation.
The Chestnut Garage address is: 44 E. Chestnut Street, Columbus, Ohio 43215
If you are attending the conference just for the day, or if the Chestnut garage is full when you arrive, we have daily/overflow parking available in the convention center South Garage next door to the hotel. If you park in the overflow lot, please visit the CASA shop in the Garfield room for a validation ticket. Please note that the South Garage does NOT have in/out privileges.
The South Garage address is 88 E. Nationwide Blvd., Columbus, Ohio 43215
Awards & Nomination
Please nominate an individual to be recognized at our awards luncheon for one of the following honors:
Pro Star Volunteer of the Year
Rising Star Volunteer of the Year
Mary Ellen Social Worker of the Year
Attorney of the Year Award
The nomination deadline is August 4, 2023.
Questions about anything conference related?
Please call the CASA office at 614-224-2272 or email Megan Heydlauff at mheydlauff@ohiocasa.org
Thank you to our sponsors!